The Dark Pages
Click here to sign up for The Dark Pages, our bi-monthly newsletter!
Special Issues Available
Shadows and Satin
Visit Karen's blog, Shadows and Satin, focusing on film noir and pre-Code.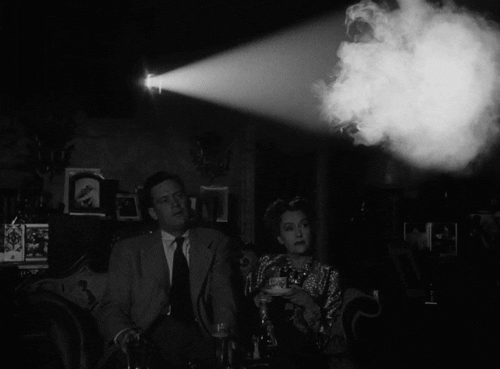 Femme Noir: Bad Girls of Film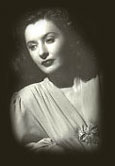 Often thought of as primarily male vehicles, films noirs offered some of the most complex female roles of any movies of the 1940s and 1950s. Stars such as Stanwyck, Tierney and Crawford produced some of their finest performances in noir, while such lesser known actresses as Peggie Castle, Hope Emerson and Helen Walker made a lasting impression on moviegoers with their roles in the era.
Femme Noir: Bad Girls of Film pays tribute to 49 actresses who were most frequently featured in the movies of the film noir era. Many of those studied became archetypes of the film noir femme: Gloria Grahame as the impishly sexy masochist; Lizabeth Scott's duplicitous schemer; Claire Trevor, the ruthless spider woman; and Barbara Stanwyck--perhaps noir's most notorious femme--as the grim, unflinching murderess.
All told, each of the women described in the book offer a multiplicity of riveting depictions of beautiful femmes who made us admire them in spite of their infamy, devilish dames who enticed us to cheer for them between the chills they caused to dart down our spines, and beguiling babes whose identities remain indelibly etched in our minds, like crimson blood on a white satin pillowcase.
Bad Boys: The Actors of Film Noir

The film noir male is an infinitely watchable being, exhibiting a wide range of emotions, behaviors, and motivations. Some of the characters from the film noir era are extremely violent, such as Neville Brand's Chester in D.O.A. (1950), whose sole pleasure in life seems to come from inflicting pain on others. Other noirs feature flawed authority figures, such as Kirk Douglas's Jim McLeod in Detective Story (1951), controlled by a rigid moral code that costs him his marriage and ultimately his life. Others present ruthless crime bosses, hapless males whose lives are turned upside down because of their ceaseless longing for a woman, and even courageous men on the right side of the law.
The private and public lives of over ninety actors who starred in the films noirs of the 1940s and 1950s are presented here. Some of the actors, such as Humphrey Bogart, Kirk Douglas, Burt Lancaster, Edward G. Robinson, Robert Mitchum, Raymond Burr, Fred MacMurray, Jack Palance and Mickey Rooney, enjoyed great renown, while others, like Gene Lockhart, Moroni Olsen and Harold Vermilyea, were less familiar, particularly to modern audiences. An appendix focuses on the actors who were least known but frequently seen in minor roles.